Etsy for sporting goods: New Louisville company creates custom marketplace
Share this article:
November 16, 2018
5 min read
Adam Gifford is a believer in the phrase "necessity is the mother of invention" — now more than ever.
About two years ago, Gifford was poking around online, trying to find very specific products that he likes to use when he hunts and fishes. No big stores sold what he was looking for, as these types of products tend to be handmade by small-batch manufacturers.
But he did manage to find the exact fishing lure he was looking for on Facebook, so he messaged the person selling the products and waited for a response. It came days later.
"I wanted to click on it and buy it. That sales funnel was just not there," he said. "And as lazy as it sounds, it was a chore to buy this online."
As he dug deeper, he found out that he wasn't the only one with this problem.
So Gifford created a solution: TackleHack, an online store through which small manufacturers sell custom-made products, such as duck calls or fishing lures, for outdoorsmen.
There's a disconnect between small manufacturers and the people who want to buy their products, said Gifford, who works full-time in medical sales. Most often, big-box stores such as Cabela's or Bass Pro Shops require manufacturers to supply more goods than smaller companies can produce.
"For a small-scale manufacturer, it may just be one or two guys or gals in their workshop or garage, making only 600 a year," Gifford said. "I hate to use this word, because it sounds cliché for a startup, but we truly are 'disrupting' the industry."
He compared TackleHack with Etsy, because it allows small-batch manufacturers of these products to create a store and sell directly to consumers. But TackleHack goes a step further, creating a larger marketplace where all of the items are displayed for browsing.
He said the store owners have the option to "go on vacation" if they need to take a breather or if they need to catch their inventory up to sales.
Gifford pulled data from the U.S. Fish and Wildlife Service that shows that about $42 billion is spent annually on fishing equipment. By factoring in a few other data points (because there was no direct way to calculate it), he estimates that as much as $900 million of that comes from custom-made items. And yet, the manufacturers few options for selling them.
Gifford plans to allow TackleHack vendors to add experiences and services, such as guided hunting tours or fishing expeditions.
And phase two for the company will be to host other companies' websites on TackleHack. Gifford envisions offering a website template to help small manufacturers build their own site with a unique domain name. The site would be hosted on TackleHack, with the vendor's products pulled in to the marketplace, giving those vendors access to the TackleHack customers and giving TackleHack more options for its customers.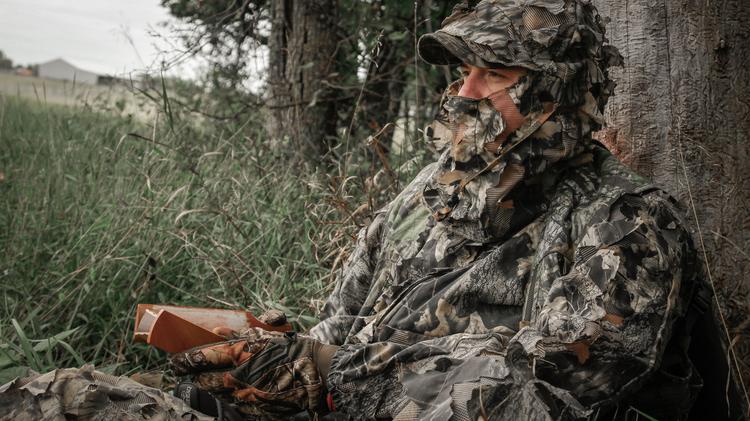 The site runs on a tiered payment model for vendors. The first tier is free for vendors and allows them to post as many as three products, which can be switched out at any time.
The second tier, or basic package, is $9.95 per month and allows 10 products. The Pro Shop tier allows 25 product posts for $15.95 per month. And an Outfitter package allows vendors to post an unlimited number of products for $29.95 per month.
The company charges between 2.65 percent and 2.9 percent plus 30 cents for payment processing and a transaction fee of 3.5 percent for each transaction. The vendor is responsible for shipping.
Gifford said he's trying to make it affordable for small vendors. Amazon charges as much as a 20 percent transaction fee for outdoor companies, he said, and Etsy charges a 5 percent transaction fee plus 20 cents per product posted.
The first iteration of the site launched in October, but Gifford had to stop accepting vendors because of a kink in the payment system.
"When we went from our sandbox testing environment, something didn't translate properly, so we're in the process of debugging that," he said. Meanwhile, the site remains live.
Gifford estimated he has about 200 vendors "waiting in the wings" for when he's ready to relaunch with full capability.
TackleHack has been a self-funded venture so far, and Gifford estimates that he spent about $20,000 on having the site built by a contractor and marketing in the last two years.
At the beginning of this year, he brought on a chief marketing officer, Ken Fibbe, who also holds a day job.
Soon Gifford hopes to also hire a full-time chief technology officer, at which point he wants to build a mobile app and possibly start looking for an office.
He plans to raise an initial round of funding next year and will seek $500,000 to $1 million.
But what he's counting on most is that outdoorsmen and vendors will find value in TackleHack.
"There's a gap, so we're trying to building this community to connect those two," he said. "And it's marketplace marketing. There's power in numbers."
To read the original article click here